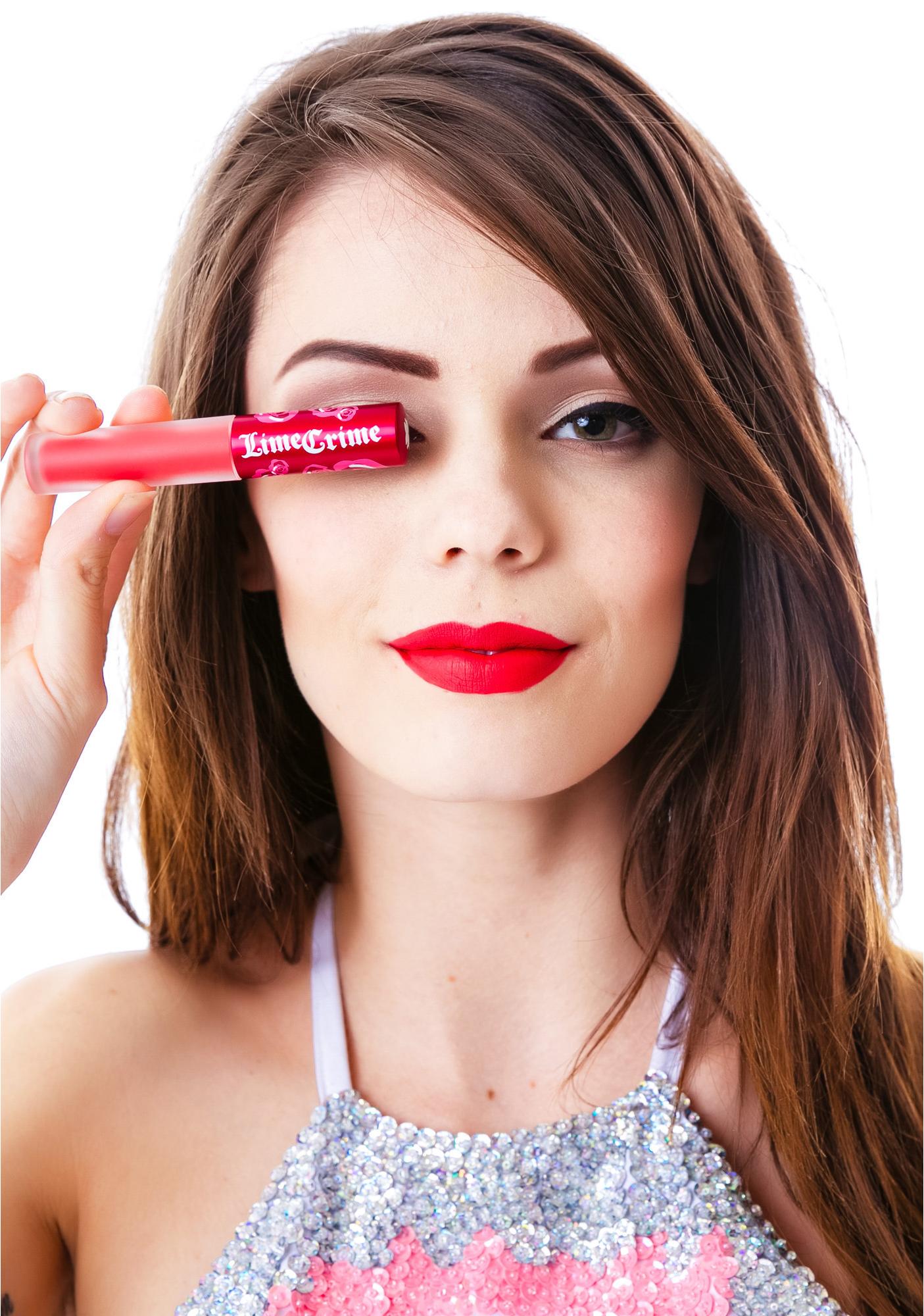 Lime Crime has already cemented itself as one of the most well loved beauty brands among beauty bloggers and fans. After all, 2.6 million Instagram followers must be on to something. the L.A. based company embraces creativity, color, and expression. This beauty brand is the favorite of beauty addicts who are not afraid to make a statement and play with color.
But even so, the newest addition to the Velvetine liquid matte lip line is sure to set itself apart. The formula itself is vegan and cruelty-free, unbelievably long-wearing, and as the name suggests, creamy.
However, while the Velvetine line is already well respected in the community line, the new color, Scandal, definitely makes a strong statement. Read everything about the new color: http://www.prnewswire.com/news-releases/lime-crime-adds-scandal-to-velvetine-lipstick-line-300387136.html
The color was designed directly by the CEO of Lime Crime, Doe Deere. Scandal is a rich mulberry color with just a hint of Lime Crime attitude. It is the kind of color you wear when you want to let the world know that you are strong, independent, and sexy as hell. This is a great lip color when you want to add a touch of drama to your look and don't care who knows it.
Scandal will wear best when applied 15 minutes after lip balm on clean lips and will stay put until you choose take your waterproof makeup remover to it. Try topping it off with an iridescent gloss for a little added dimension. No matter how you choose to wear it, the $20 liquid matte Scandal shade will be sure to find its way into your collection.
Shop it on UrbanOutfitters, or you can also check out Scandal in the Love Makeup storefront for Lime Crime.